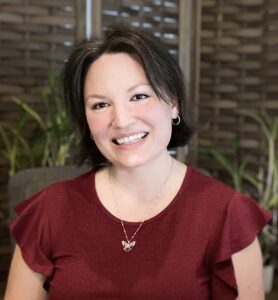 Kelly Saylor MACC, LMFT (NC), LCMHC (NC), AAMFT-S, LPC (SC), BC-TMH, CCTP, CCATP
Christian Mental Health & Marriage Counselor
SureHope Counseling & Training Center
980-272-8180
Hello! I am Kelly Saylor, a Christian Mental Health and Marriage Counselor. I am a licensed clinical mental health counselor, licensed marriage and family therapist and co-founder of SureHope Counseling & Training Center. My education includes a bachelor's degree in Psychology from UNCC and a master's degree in Christian counseling from Gordon-Conwell Theological Seminary.
Specializations
I specialize in working with adults who deal with the challenges of anxiety, depression, and trauma. Counseling individuals dealing with sexual abuse is another area of expertise of mine. I am a certified clinical trauma professional. I also specialize in counseling couples concerning dating, engagement and marital issues including affair recovery. I also offer couple intensives and train other therapists and church staff in working with couples. Lastly, working with individuals facing life's transitional struggles is another area I enjoy; these include: adapting to college, career planning, preparing to be parents and transitioning into retirement.
What does Christian Counselor mean?
I am uniquely trained as a Christian counselor. I believe that we are whole persons, with physical, psychological, social and spiritual aspects. Whether we include discussion of the spiritual dimension of life in our time together will be up to you. I am also an accepted Focus on the Family provider. This spiritual perspective is integrated with the perspectives of narrative, psychodynamic, cognitive-behavioral and family systems understandings of how people work. These are well-established and researched methods of therapy that are widely respected as being effective. If you have any questions about what a Christian counselor means please let me know.
What do the credentials stand for? Qualifications?
MACC-Masters of arts in Christian counseling (Gordon-Conwell Theological Seminary)
LMFT- NC Licensed marriage and family therapist
LCMHC- NC Licensed clinical mental health counselor
AAMFT-S-Approved American marriage and family therapist supervisor
LPC-SC Licensed Professional Counselor
BC-TMH-Board certified tele-mental health Provider
CCTP-Certified clinical trauma professional
CCATP-Certified clinical anxiety treatment professional
Gottman I and II training (for marital counseling)
Prepare & Enrich Certified and Trainer (for marital counseling)
I receive questions about my logo so wanted to take a moment to explain in case you are curious. There are two "hidden" messages in this logo:
You will see the fisher of men symbol in the "e" of Kelly. The fisher of men symbol was adopted by early Christians as a symbol showing that they were Christ followers. If you are interested in learning more about the history you can learn some of it here! I am a Christian and the symbol represents this in my logo.
The second message are the dandelions at the end of the logo. You may have seen the popular phase that goes with dandelions, "Is it a wish or a weed?". Many will blow on a dandelion and see the seeds scatter as a sign of sending a wish out (much like blowing a birthday candle out). I believe the dandelion is a good representation of trials in life. At first some see a dandelion as a weed, others see it as a herb and when it is at the stage where it is completely white, it is prone to disperse so many seeds for the continued growth of the next generation of dandelions. In the same way, many times we do not know what is taking place in our life (is it a trial or temptation). How will it be used for good? I believe that events in our lives can be used for good not only for us but for those around us and for future generations!
And we know that all things work together for good to them that love God,
to them who are the called according to his purpose.
Romans 8:28