First posted to: https://surehopecounseling.com/core-wounds-and-ocd/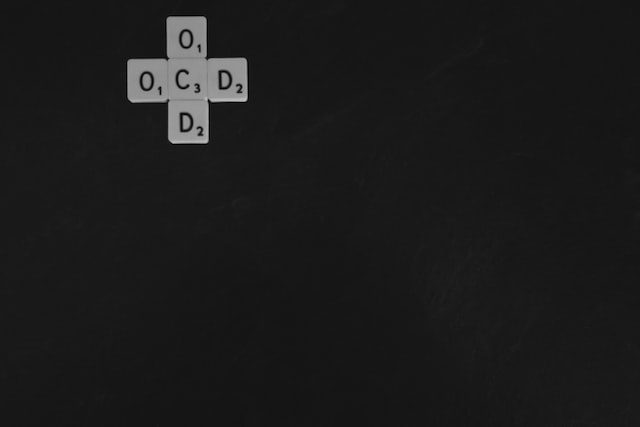 There is an endless number of misconceptions regarding Obsessive Compulsive Disorder (OCD) as well as what OCD counseling looks like, including the misconception that OCD is only about hand-washing and germ fears, that any obsession of anxiety is a sign of OCD, and that medication is the only treatment for OCD. We'll bust a few of those myths in just a moment, but for today, we will be focused on the relationship between core wounds and OCD. This is significant, because if we can understand the way that core wounds fuel OCD symptoms, then the treatment can be streamlined and the way we manage our thoughts can be transformative.
Let's do a quick overview of what OCD is/isn't:
OCD is…
A mental health disorder that can affect people of all ages
A form of anxiety/anxiety disorder
Getting stuck in a cycle of obsessions and compulsions (obsessions = unwanted thoughts, intrusive thoughts, images, or urges that trigger intense feelings; compulsions = behaviors that individuals engage in as an attempt to reduce the distress caused by obsessions).
Concerned with many types of obsessions, including contamination, religious/moral, sexual, violent, identity, perfectionism, rule-following, etc.
Involves compulsions like frequent checking and rechecking, repeating words/writing, religious scrupulosity, etc.
A problem with the communication of different parts of the brain.
Influenced by genetics, trauma, etc.
Treatable
OCD is not…
Just a quirk
A personality trait
Just about cleanliness
Common to everyone (e.g. not everyone has "a little" OCD)
Common anxiety
But what does OCD have to do with core wounds? We know from OCD counseling and the usage of both Cognitive Behavioral Therapy (CBT) and more specifically Exposure and Response Prevention (ERP) therapy that much of the obsessions that an individual with OCD has are rooted in some sort of core belief that has turned faulty. From our list of core wounds, it is possible that it could be any one or more of these beliefs:
I am helpless/powerless
I am unforgivable
I am unlovable
I don't measure up
Researchers explain that the obsessive/core beliefs that develop as a core function of OCD include a high sense of personal responsibility, perfectionism, a need for certainty, and threat estimation/modulation. Research says that the more these core beliefs can be changed, the better chances of reducing OCD symptoms.
There is so much work that can be done to change these core beliefs. Firstly, in OCD treatment, it's helpful to identify the core beliefs and core wounds, and begin to understand where they developed from. Was it trauma? Family dynamics? Attachment issues? One should begin sorting through which thoughts are true, and which have been manufactured as a protection to the mind. In other words, what is real, and what thoughts are versions of coping/defense mechanisms?
Without minimizing the intense difficulty of OCD, I want to suggest a sort of biblical "prescription" for coping with these core wounds from a thoughts perspective—take a look at this passage:
Philippians 4:6-9 (NIV, emphasis added)
"Do not be anxious about anything, but in every situation, by prayer and petition, with thanksgiving, present your requests to God. And the peace of God, which transcends all understanding, will guard your hearts and your minds in Christ Jesus.
Finally, brothers and sisters, whatever is true, whatever is noble, whatever is right, whatever is pure, whatever is lovely, whatever is admirable—if anything is excellent or praiseworthy—think about such things. Whatever you have learned or received or heard from me, or seen in me—put it into practice. And the God of peace will be with you."
Can you bring this verse to your therapist and use it to work through your obsessive thoughts? And can you go back to truths about your identity and your life, despite what you've been told or the way you were raised?
John 1:12 – Yet to all who did receive him, to those who believed in his name, he gave the right to become children of God…
1 Peter 2:9 – But you are chosen people, a royal priesthood, a holy nation, God's special possession, that you may declare the praises of him who called you out of darkness into his wonderful light.
If you are struggling with OCD, do not hesitate to get help today. You are courageous and you can do the work of healing the core wounds that hold you captive.
-Mary Shea – learn more about Mary here!