First posted to: https://surehopecounseling.com/developing-grit/
Grit. What is it? Why is it important? What does it take to develop it?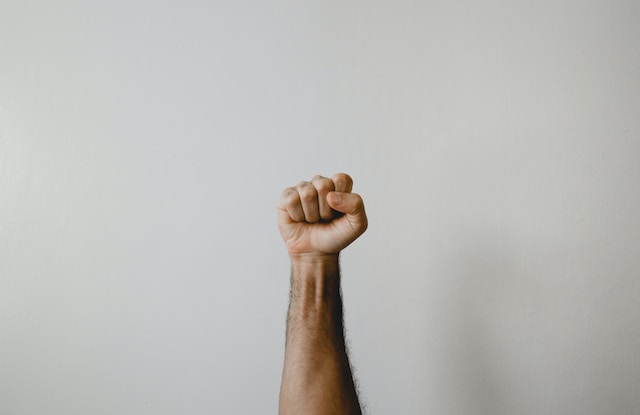 According to Angela Duckworth, a psychologist who has heavily researched the topic, grit is "applying focused attention, resilience, perseverance, and dedication to achieving specific long-term and meaningful goals". It is the toughness and determination of the mind, and helps us achieve success.
Duckworth notes there are five characteristics that encompass grit – passion, perseverance, resilience, courage, and conscientiousness. In the context of grit, these all have important roles. Passion refers to reflecting and determining what is important to you, and letting that drive the efforts. Perseverance is continued effort despite difficulties. Resilience helps us bounce back from adversity and recover from it swiftly. Courage allows us to risk failure. Conscientiousness involves following through on commitments, having discipline. Each of these qualities working together, allow us to possess grit.
I can't help but see the connection between these five characteristics, and what scripture challenges us to do daily. Paul encourages us in Philippians 3:12-14, "Not that I have already obtained all this, or have already arrived at my goal, but I press on to take hold of that for which Christ Jesus took hold of me. Brothers and sisters, I do not consider myself yet to have taken hold of it. But one thing I do: Forgetting what is behind and straining toward what is ahead, I press on toward the goal to win the prize for which God has called me heavenward in Christ Jesus." Paul saw many obstacles, and maintained his passionate purpose of serving Christ and advancing the Gospel. He was resilient and persevered in the face of resistance and persecution. He chose courage over fear, and remained committed to the calling of Christ. We know in this world we will face trouble, obstacles of many kinds, the Bible promises this. It is for this reason that grit is important to develop, in tandem with faith, because it allows us to overcome challenges we will inevitably encounter.
A key factor in developing grit is having a growth mindset, rather than a fixed mindset. Carol Dweck, a researcher on the topic, notes a growth mindset is "the belief that your basic qualities are things you can cultivate through your efforts", while a fixed mindset is "believing your qualities are carved in stone". A growth mindset frees you from perfection and failure and propels you forward, while remaining fixed keeps you trapped and stuck. There is a humility in the growth mindset, recognizing we do not have to have all the answers, and can continuously go to the One who does. Remaining fixed is prideful. You can practically work on having a growth mindset by opening yourself up to change, facing fearful mindsets, reframing negative thought patterns to hopeful ones, and viewing correction as feedback, not criticism. Taking small steps with a growth mindset can be the beginning to maturing in grit.
Grit is most profound when it is partnered with our faith in Jesus. When He becomes the reason for our passion, the source of our perseverance, resilience, courage, and conscientiousness, it is then that we see true strength and transformation in our lives.
"I can do all things through Christ who strengthens me." – Philippians 4:13
"For the moment all discipline seems painful rather than pleasant, but later it yields the peaceful fruit of righteousness to those who have been trained by it." – Hebrews 12:11
"Consider it pure joy, my brothers and sisters, whenever you face trials of many kinds, because you know that the testing of your faith produces perseverance. Let perseverance finish its work so that you may be mature and complete, not lacking anything." – James 1:2-4
"Blessed is the one who perseveres under trial because, having stood the test, that person will receive the crown of life that the Lord has promised to those who love him." – James 1:12
"And the God of all grace, who called you to his eternal glory in Christ, after you have suffered a little while, will himself restore you and make you strong, firm and steadfast." – 1 Peter 5:10
Be encouraged that if you are walking through seemingly insurmountable obstacles, you have an opportunity to grow in faith and grit!
– Callie Gross, MA, LMFT, CTP – learn more about working with Callie here!